Regardless of how precise and careful you are on site, the reality is that accidents sometimes happen. While this is an unfortunate truth, understanding this now could make all the difference if a third party makes a claim against you, your business, or your employees. You need to protect your interests. Sole traders have unlimited liability. In the event of an accident causing damage to a third party, you can be liable for all associated expenses. Fortunately, if you have the right amount of public liability insurance and the right policy, the costs are covered.
How Much Public Liability Insurance Do I Need?
There is no single amount of public liability cover that will fit every tradie's need. However, two factors that can help you decide; namely:
Your type of work
Where you usually work
The inclusions or exclusions of your policy
For example, if you install delicate glass panels in busy public places, you should consider a high amount of cover. If your trade keeps you in your shop most of the time, a lower amount may suffice.
The best way to be sure is to speak with your insurance broker or call us at 1300 826 850. Once you explain your business and what you encounter on a typical day, we would be able to give you advice about your public liability cover.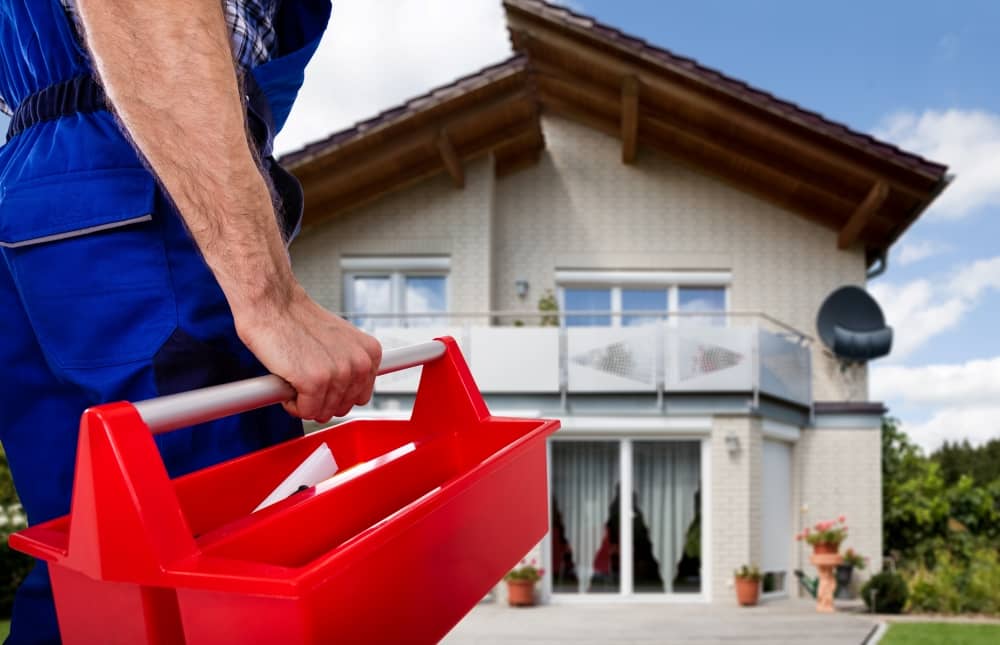 What Are the Different Coverage Amounts Available?
To figure out how much public liability coverage you need, you also need to understand the different levels of cover and the minimum coverage available.
Generally, most insurance companies offer public liability insurance at levels of:
This offers minimal coverage but may be adequate if you work on residential or light commercial projects. A word of caution, if you are dealing with a substantial accident or personal injury claims, this amount may not be sufficient.
This is a moderate amount for most sole traders and small businesses. At this level of coverage, you can have peace of mind that most situations would be covered. There is a recent push for tradies to opt for the $10 million instead of the $5 million. In light of inflation, it makes sense to get twice the coverage, especially when the cost of a $10 million limit of liability policy is not double that of the cover of a $5 million limit of liability.
A policy of $20 million of liability offers comprehensive cover for most businesses. As the cost for third-party personal accident injuries can sometimes get way out of hand, we encourage all of our clients to seriously consider this level of coverage.
Please note: Contracts often require a minimum amount of coverage. If you get a government or school contract, the minimum amount of cover required is typically $10 million or a $20 million limit of liability.

What Public Liability Typically Covers
Generally, public liability coverage includes:
Damages to a third-party's property caused by you or your company
The cost of personal injury for third-party individuals such as a customer, suppliers, or members of the public
Legal representation, if necessary
Payment for damage to third-party goods that you do not own but are in your care or control
What Public Liability Usually Does Not Cover
Generally, public liability insurance does not cover:
Injury to yourself or your employees (that would fall under personal accident and illness or workers' compensation insurance)
Faulty professional advice that directly leads to a third-party loss. For example, a mechanic advises a client to fuel his car with diesel rather than petrol, which the car was designed to use. After following the mechanic's advice, the vehicle has severe engine problems. In this case, public liability insurance would not cover the mechanic. However, professional indemnity insurance would.
Fixing your faulty work
Public Liability Coverage Example
Myles is a carpenter contracted to build a pool house at a residential property in Perth. During the construction, Myles' building supplies fall from his truck and smash a decorative fountain on the property. The incident destroys the fountain, and the homeowners hold Myles responsible.
Fortunately, Myles has public liability insurance coverage which was set up correctly. This covers Myles' damage to the third-party property. He can lodge a claim with his insurer, which will result in a suitable replacement for the fountain.

How Much Does Public Liability Insurance Cost?
As discussed in our blog about the costs of public liability insurance, this depends on several factors, including:
The risks involved in your job – a window washer should expect to pay more than a landscaper because of the degree of risk
The location of your work – a welder who works hanging from a line off of the side of a suspension bridge will pay more than a welder who does metal repair in his shop.
If you hire employees or subcontractors and how many – sole traders engage employees or subcontractors means increased chances for a potential claim and a higher level of risk.
The Annual Turnover of your business.
Get Your Free and Instant Online Quote
If you are a tradie, take the first step toward protecting your business and your livelihood by getting in touch with one of our expert insurance brokers or by getting your instant online quote today.
Disclaimer: This information is general in nature and may not apply to your specific circumstances. For accurate guidance, we recommend seeking the help of a professional.
FAQs
Is public liability insurance mandatory for tradies in Australia?
No, it is not legally compulsory. However, some jobs will require this as a condition of your contract.
What does public liability insurance cover?
Public liability insurance covers the cost of legal action and compensation claims made against you if someone is injured or their property is damaged as a result of your business activities.
How much does public liability insurance cost for tradies?
On average, tradies can expect to pay around $50 to $75 per month for public liability insurance. However, some packages are available from as little as $30 per month for lower coverage amounts.
How much coverage do I need as a tradie?
Most insurance companies offer public liability insurance at levels of $5, $10, and $20 million. The amount you require will depend on the type of work you do and the location/s in which you work.
Does public liability insurance cover my staff and employees?
Public liability insurance generally covers your employees, but it's important to check with your insurer to confirm the details of your policy.
Does public liability insurance cover my subcontractors?
It depends on the policy. Some policies may cover subcontractors, while others may require them to have their own public liability insurance.
What factors affect the cost of public liability insurance for tradies?
Factors that may affect the cost of public liability insurance include the location of your business, what is included and excluded by the policy, and the insurance provider you choose.
What is the average cost of public liability insurance for small business owners?
On average, small business owners can expect to pay around $63.53/month for public liability insurance.
What is the lowest cost of public liability insurance for a sole trader?
A public liability policy could cost from as little as $360 per year for a sole trader needing the minimum cover.
What is the highest cost of public liability insurance for a much larger or higher-risk business?
A public liability policy could cost $100,000+ for a much larger or higher-risk business.