As a welder, you need to ensure that you have the right insurance cover in place to ensure that your risks are covered. At All Trades Cover, we provide public liability insurance for welders, along with a range of additional forms of insurance cover, to ensure that your business is protected. We work hard to make insurance as simple as possible – give us a call today!
Business insurance for welders
Public liability insurance 
Public liability insurance protects you financially if you cause injury to a person or damage to property as the result of your actions at work. It also covers your legal bill should you need to hire a lawyer during the claims process. As a welder, you face a number of potential risks which could result in a public liability claim including a third party being burned by sparks or damage occurring to property due to heat or flames.
Property and tools cover
As a welder, you rely on your specialist tools and equipment to carry out your work and these items can be expensive if you need to carry out repairs or replacements. Property and tools cover means that you're covered if your transportable items, such as your tools, are lost, damaged or stolen. This means that you don't need to use your own hard-earned money if something happens to your gear. 
Personal accident and illness insurance
Personal accident and illness insurance provides you with a portion of your regular income if you're unable to work following unexpected injury or illness. Welders are often self-employed which means that you won't receive an income if you're unable to work. The nature of your work also means that you're at a higher risk of becoming injured while on the job. Personal accident insurance provides you with the financial means to take time off while you recover. 
Workers compensation insurance
Workers compensation insurance provided financial reimbursement to employers to payments made to employees, such as medical bills and ongoing wages, following a successful workers compensation claim. If you have employees working for you in your welding business, it's compulsory for you to have this cover in place. Each state and territory runs their workers compensation scheme differently and you can speak to your insurance broker for more information. 
Trade insurance experts
All Trades Cover are committed to providing specialised insurance cover for Australian tradies. Our team of experienced insurance brokers understand your business and can provide expert advice as to the best insurance cover for your unique set of risks. We're partnered with one of Australia's leading insurance brokers to bring you high quality insurance cover at a competitive price – speak to our team today for fast, easy insurance cover.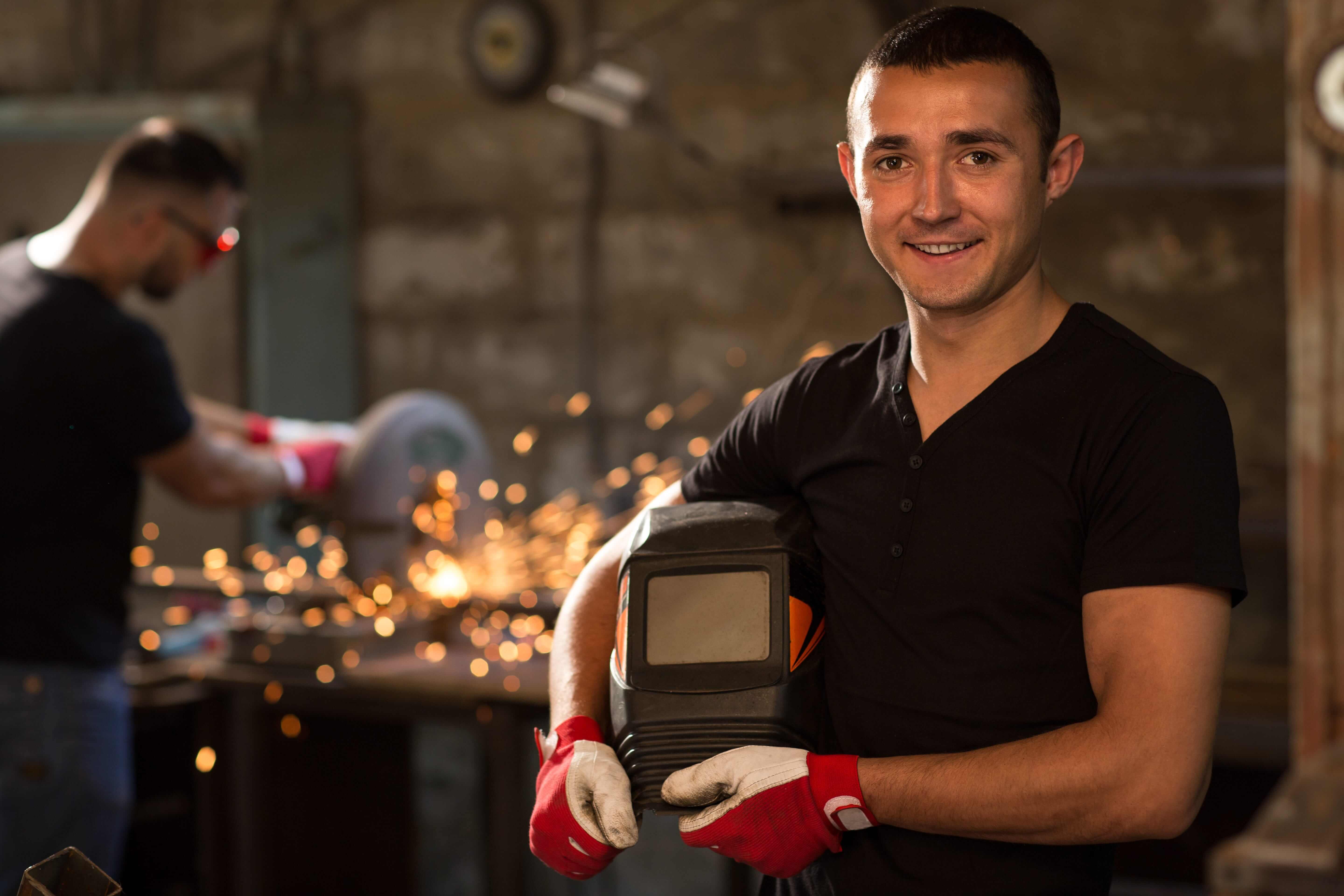 Don't risk it! Get a public liability insurance quote now!
Competitive premiums

Protection for up to $20,000,000

Convenient monthly repayment options

Free legal advice