AC and Heating Mechanic Insurance
Get Fast, Easy, Affordable Insurance for Your Air Conditioning or Heating Technicians Business
Air Conditioning and
Heating Technicians Insurance
If you work as an air conditioning contractor or refrigeration mechanic, including retail sales, it's essential that you're covered with the right insurance package. All Trades Cover provide convenient AC and heating mechanic insurance to ensure that you're protected on the job. Give us a call today for more information.
Business Insurance for AC Mechanics
Public Liability Insurance
Public liability Insurance for AC mechanics protects you financially if you cause injury to a third party or damage to property as a result of your actions at work. Not only does it cover the costs associated with a claim, such as repairs and replacements, it also covers legal bills if you need to hire a lawyer as part of the claims process. All it would take is for inadvertent damage to occur to customer property or for a third party to injure themselves onsite for a claim to occur so make sure you're protected!
Tools Cover
Your AC and heating mechanic insurance package wouldn't be complete without tools cover. This policy protects your transportable tools and equipment if they're lost, damaged or stolen. For AC mechanics who rely on your tools in your daily work, it can be very costly if you need to use your own money for repairs and replacements and tool cover offers essential financial protection while you're on the job.
Personal Accident and Illness Insurance
For air conditioning and heating technicians who rely on regular work as your source of income, it can be tough financially if you're suddenly unable to work following an injury or illness. Personal accident and illness insurance means that you'll continue to receive a portion of your income if you can't work following an accident or sickness. This allows you to keep up with expenses while you recover.
Fast, Easy Insurance
At All Trades Cover, we make the process of insurance for AC mechanics as easy as possible. Our brokers understand the unique risks that your work involves and we can help put a trade insurance package in place which gives ongoing peace of mind on the job. Our massive group buying power means that we have access to insurance cover which is worded to suit the specific needs of tradies while also offering a competitive price.
For AC mechanic insurance, contact All Trades Cover today for an easy quote!
– Competitive premiums
– Easy monthly payment options
– Free legal advice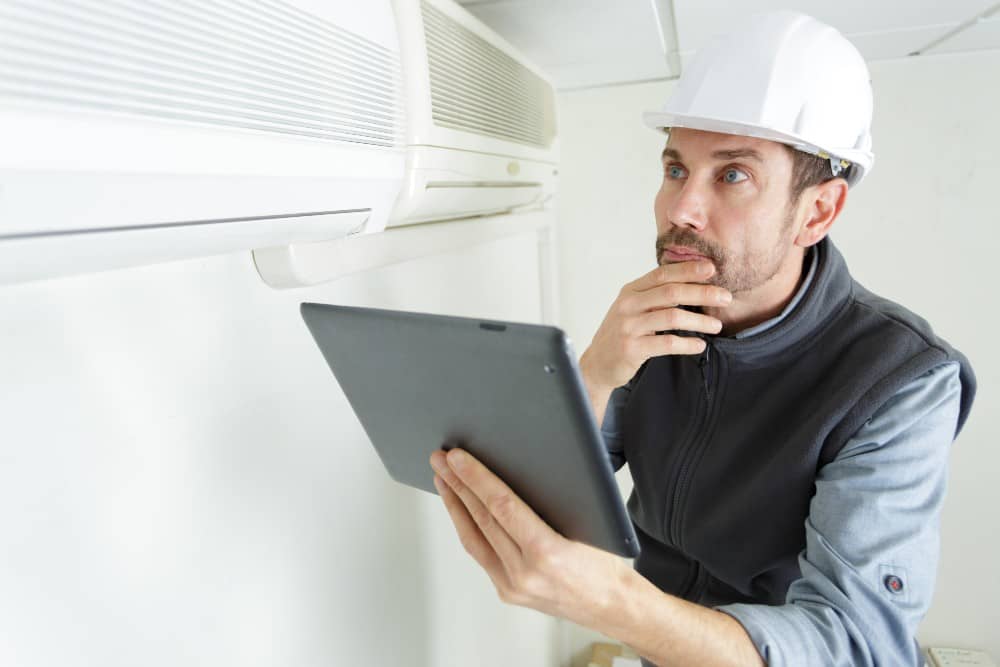 Why Choose
All Trades Cover
We've got some of the cheapest liability insurance in Australia
Make it easy to get insurance. Click quote on the right to start
It's the fastest insurance around offer a quote and buy insurance, so you don't need to wait for someone to call you back with a quote! Our prices include fees, charges and taxes and are available online now.
We offer a quote and buy insurance, so you don't need to wait for someone to call you back with a quote! Our prices include fees, charges and taxes and are available online now.
No fuss, just easy online cover in minutes. We'll even email you your Certificate of Insurance.
Are You Employed in
Any of the Following Fields?
AC and Heating Mechanic Public Liability Insurance
Building Refrigeration Mechanic
Building Heating Installation
Air Conditioning Installation and Maintenance
Protect your business with Insurance from Australia's trade insurance experts. With over 20 years experience, All Trades Cover know what tradesmen need. You need insurance to be quick and easy. With All Trades Cover we've made getting insurance so easy, an apprentice could do it.
Get covered online and we'll email your Certificate of Insurance so you don't even miss a day. Our already extremely competitive price includes all fees, taxes, surcharges – everything.
Find out the All Trades Cover difference today.