Professional indemnity insurance provides financial protection against claims from a third party following financial loss due to a breach of professional duty or negligence resulting from an act, error or omission.
It not only covers the costs associated with a claim, but also legal bills involved with the process.
Errors and Omissions
Errors and omissions insurance is a form of professional indemnity insurance which is aimed at individuals who don't typically provide professional advice as part of their job.
Even though tradies don't tend to offer professional advice, you may incidentally give advice that places you at risk of exposure to an indemnity claim.
In these instances, errors and omissions insurance will provide financial protection against negligence resulting from an act, error and omission.
Are You Protected?
We offer affordable professional indemnity insurance for 100+ trades. Get an instant quote now: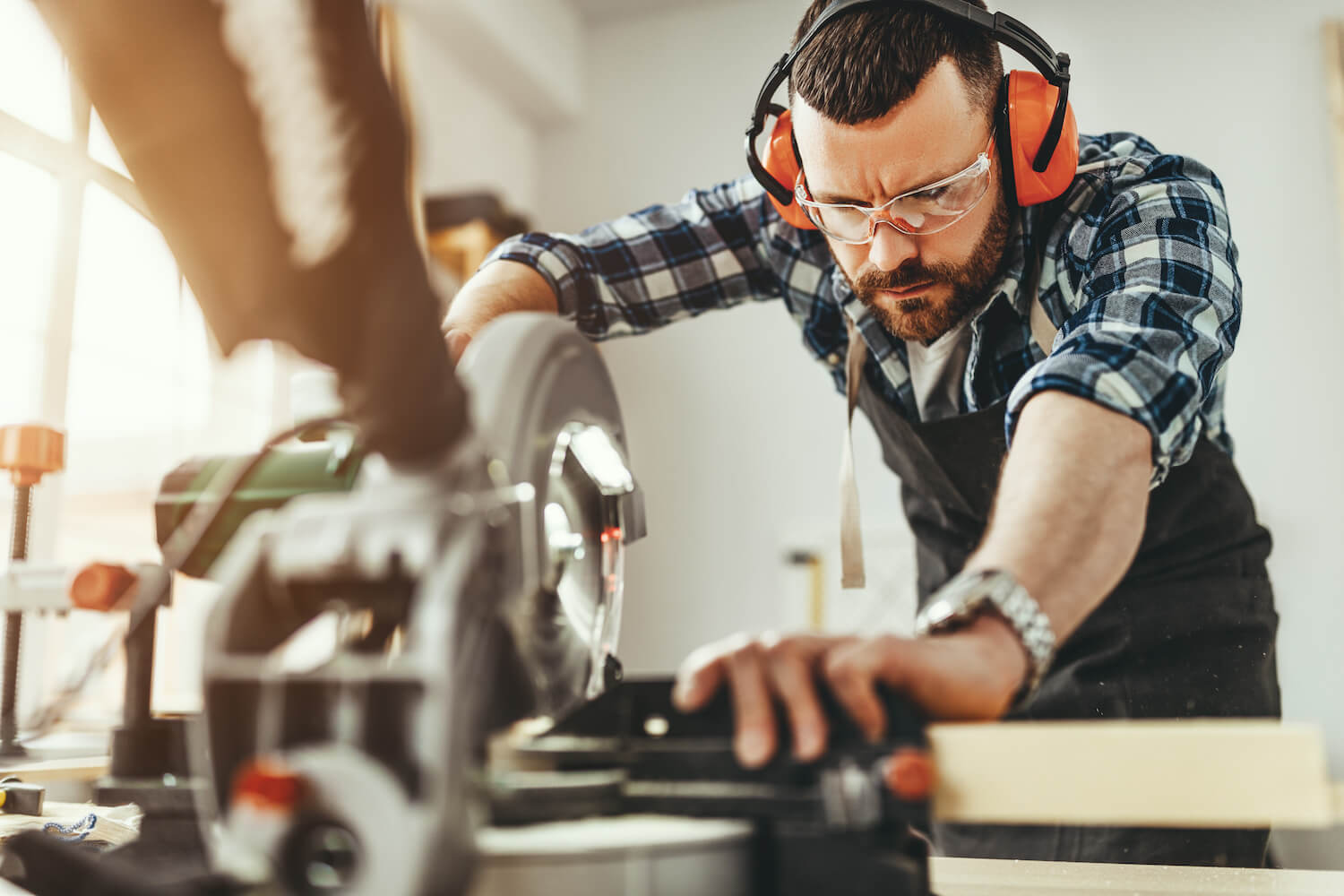 Why Is Professional Indemnity Insurance Important?
As a tradie, you probably haven't thought much about indemnity insurance as it often doesn't apply to you due to the more hands on nature of your work. However, many tradies are still vulnerable to indemnity claims after providing incidental professional advice, even if you don't charge for this advice.
If you find yourself at the receiving end of an indemnity claim, this can be a very time consuming and costly process. This is where indemnity insurance comes in. Your insurance will cover costs involved with a claim (dependent on the level of cover on your specific policy).
In some cases, you may be required to have errors and omissions insurance in place as a requirement of a contract. If you're not sure if this form of cover is necessary for your work, have a chat to one of our experienced insurance brokers and get a indemnity insurance quote tailored specifically to your needs
Get a Quote Today!
It only takes a few minutes. Get a quote from our friendly team at All Trades Cover today. We offer affordable insurance solutions for over 100 different trades.
Professional Indemnity Inclusions
Breaches of duty, including claims from privacy breaches like breaches of confidentiality and fiduciary duty, as well as professional duties that have been overlooked
Damages due to the dishonest and negligent actions of employees
Breaches of trade practices and fair-trading acts
Defamation cases arising out of professional advice or services
Public relations expenses to help protect your business' reputation.
Professional Indemnity Exclusions
Typically, policies will not cover claims arising from:
Illegal acts
Punitive and exemplary damages (when a judge has found a professional to be exceedingly negligent)
Intentional damage, which generally includes any acts, errors or omissions from the insured professional that intended or could reasonably foresee loss, injury or damage caused to a third party
Any claim relating to asbestos
Employee injuries sustained while working or carrying out your business's activities (this would be covered under worker's compensation insurance)
Public liability claims.
What's the Cover for Trade Professionals?
Your professional indemnity insurance cover will protect you against a number of costs, including:
Legal costs – In most cases, you'll need to hire a lawyer during the claims process to act on your behalf during legal proceedings.
Public relations costs – Following an indemnity claim, you may face a damaged reputation and your indemnity insurance can cover the costs of hiring a public relations professional.
Investigation costs – Indemnity insurance will cover costs associated with investigating a potential indemnity claim.
Damages costs – If you're required to pay damages after settling an indemnity claim, your professional indemnity insurance will cover these costs.
How Much Does Professional Indemnity Cost?
The cost of your professional indemnity insurance will depend on a number of factors including:
The type of work you undertake
The size of your business
The number of employees you have
Your annual turnover
Your history of insurance claims
How much cover you require.
The higher your risk of an indemnity claim, the more your insurance premiums will cost. The cost of your insurance will also depend on the specific policy you take out. Remember not to opt for the cheapest policy you can find – you need to be confident that you have the right level of cover in place and a cheaper policy may mean that you don't have the right level of cover.
At All Trades Cover, we're one of Australia's fastest-growing trade insurance brokerages. We're dedicated to protecting your risks and have developed a trade insurance package that is specifically suited to your risks as an operator. As an added bonus, you'll also receive a free initial consultation for any legal advice you may require.
If you're not sure what kind of insurance cover you require, give our team a call today.
How Much Does Professional indemnity Insurance Cost?
How much you pay for Professional indemnity insurance will depend on a number of factors, including your profession, the size of your business and whether you've had any previous claims. To find out how much you might need to pay for this type of cover, you can use our free online comparison tool to compare your options or speak to one of our expert team members at All Trades Cover today.
Have the below details handy when applying:
Contact details
Business details (e.g. the total number of employees)
Financial information (e.g. annual revenue)
Information about any previous claims.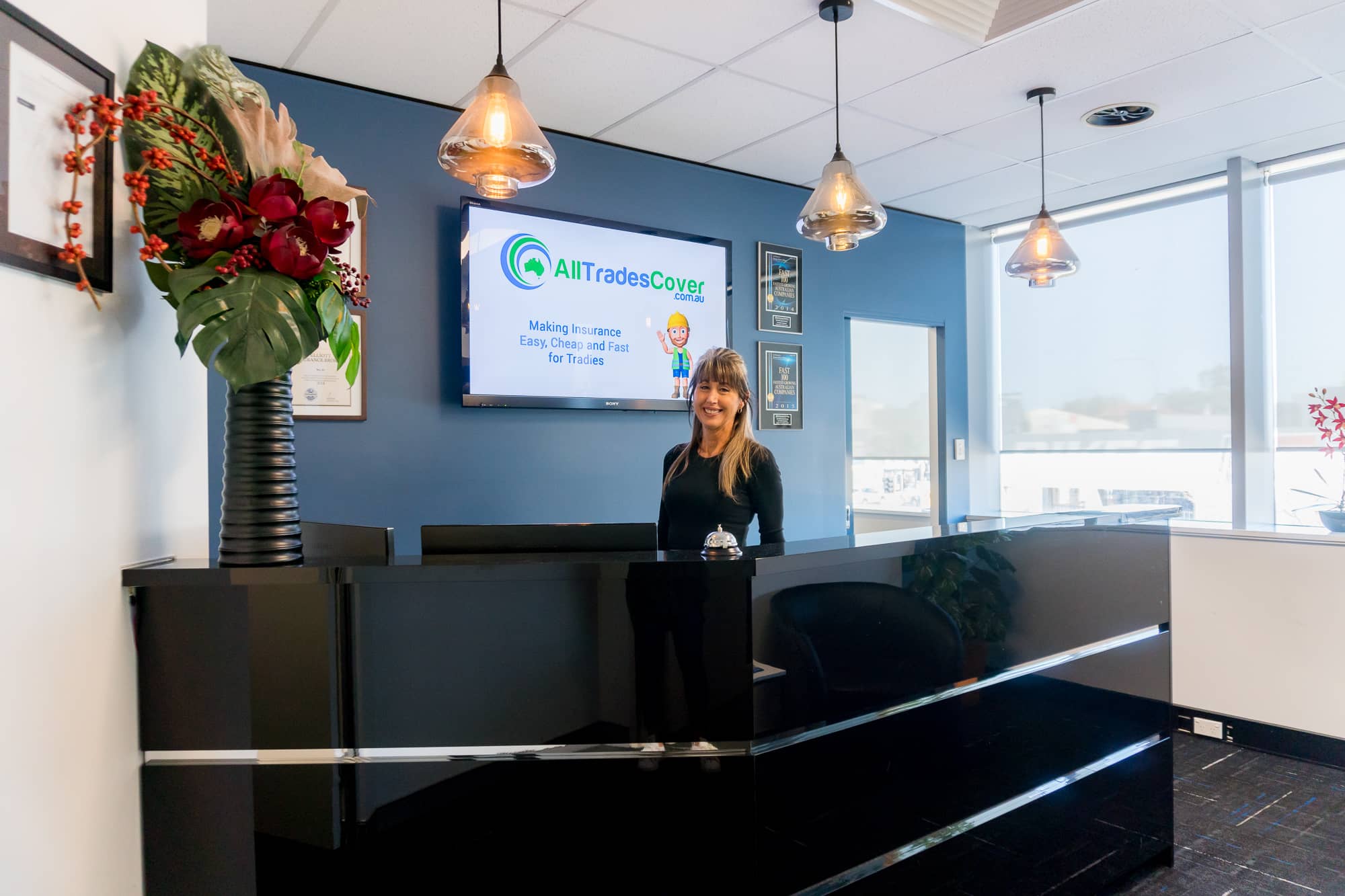 Optional Coverage
At All Trades Cover, we understand that you sometimes need a little extra protection which is why we have extensions available on your trade insurance package. As optional additional coverage on your package, we can provide errors and omissions insurance. This policy provides an optional extension for errors and omissions cover up to a certain limit. If you require more comprehensive indemnity cover, speak to one of our insurance brokers and we can discuss higher levels of professional indemnity insurance.
To find out more about errors and omissions insurance and how it applies to your work, speak with the team at All Trades Cover.
You Are in Good Company
Trusted by Tradies All Over Australia.
I can't speak highly enough of Ryan. He was such a great help today and extremely informative. At a time when a host of other insurers are busy on holidays I called through and was lucky enough to speak to Ryan – I am just starting up my business and he answered all of my queries with a minimum of fuss, including explaining things that I did not even know I needed for my business. In addition, the quote he put together for me I found to be more than reasonable. When I'm ready to start work I know who I will be calling – I highly recommend speaking to Ryan..
Other Types of Insurance Cover