Being a tradesman is exciting. You are in a lively sector, which means that you will always be in demand. You get to do what you love doing, including helping other people. You also get to be your own boss. It is indeed a win-win situation! But just like other businesses, you are exposed to certain risks. And being a concreter is not an easy feat. Your job has its own perils. Therefore, you need to make sure your business is protected from these risks for it to be around for the long run. This is where concreter's insurance comes into play.
Whether you work with a team or alone, you need insurance no matter what size of your business. But the reality is that many concreters like you are either underinsured or spending more than they should on insurance.

That's why you need All Trades Cover. We help you choose the right insurance cover for you, your team, and your business. But we do not encourage you to spend more than you should. Insurance does not have to be expensive. The right cover will always be sufficient.
We've got the right mix of 20 years of experience, backing from Australia's biggest insurer and tool cover! At All Trades Cover, we understand you want insurance specific to your needs, and we'll set you up with quick and easy cover, including liability and tool cover. We have paid out 100% of claims, and with 20 years experience in trades insurance, we know your trade.
All Trades Cover is one of Australia's cheapest for liability cover!
Super quick – get a quote in 60 seconds
Get your tools covered at the same time

When applying for insurance, you probably have a few choices, which can easily confuse you. Which one should you get? We're here to help you so you understand your options and pick the best that suits you.
Here are two of the most common types of insurance for concreters:
Concreters Public Liability Insurance: You may know this insurance type as simply liability insurance. Being a concreter means you work with sharp, heavy, and bulky tools like pumps, grinders, and saws. Even when you're extra careful, other people could trip over them, which can immediately result in a lawsuit. And since lawsuits are not cheap, you need protection from the potential financial loss. Public liability insurance covers damage to third-party property. If someone else is injured, such occurrence is covered, as well.
Tools and Equipment Insurance for Concreters: It can be expensive to replace tools or equipment that is stolen or damaged. We provide full tool cover so you have minimal downtime. All Trades Cover wants to make sure you are up and mixing in no time, and we know you need your tools.
Other types of insurance that you can have as a concreter are:
Contract Works Insurance: With this insurance, you are covered for any damage that might occur while working on a specific project. For example, flood, fire, or even theft of materials can leave you with financial woes if you're not prepared. In many cases, the builder of the project provides this cover. However, there may also be times when you need to insure the contract you currently undertake.
Concreters Sickness and Accident Insurance: Income protection is not usually in young concreters' minds until they get sick or were involved in an accident. After the event, work has to stop for a while to recuperate at home. With no income, you can turn to your insurance so that you continue to get the financial help you need during these crucial times.
Trailer and Vehicle Insurance: Please note that this insurance is only applicable for business-use vehicles and not your personal vehicle. You can contact our team, and we will assist you in determining the best insurance for your work trailer.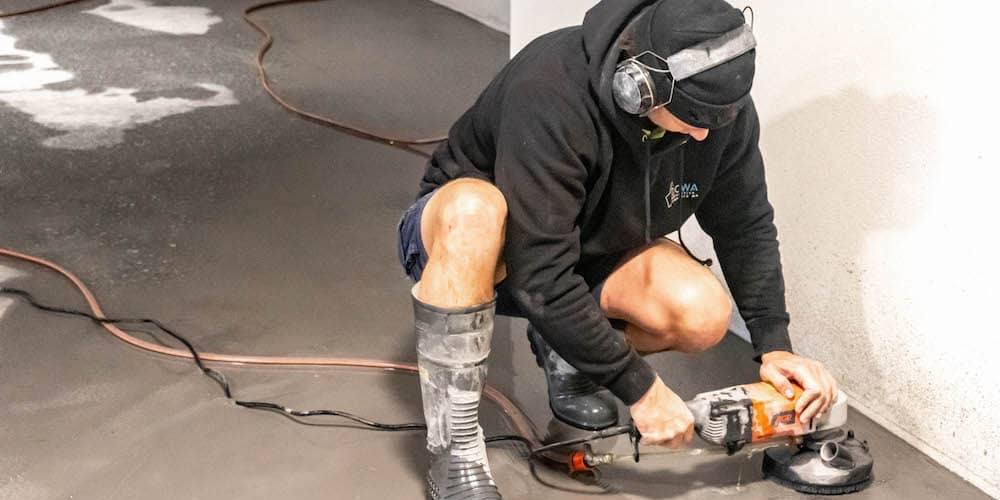 All Trades Cover offers you quick and easy insurance. You can get a quote and buy online in minutes! And the best part? You'll receive your Certificate of Insurance by email straight away!
One thing that sets All Trades Cover apart from the rest is that we provide prompt claim services. We know that it is the most important for all our clients. When you get in trouble or are facing a financial risk, you want the claims process to be as swift as possible. We only require that you have your claim details and other paperwork prepared. After lodging a claims report, one of our specialists will be ready to reach out to you.
All Trades Cover guarantees a maximum of five business days for settlement on most claims. We have a dedicated claims team to ensure that you receive your entitlements in full as soon as possible.
Get a quote now and see how we can help you!

Don't risk it! Get insured today!
It takes just minutes.
Your business can be protected for up to $20,000,000
You can buy online.
We can insure your tools too!