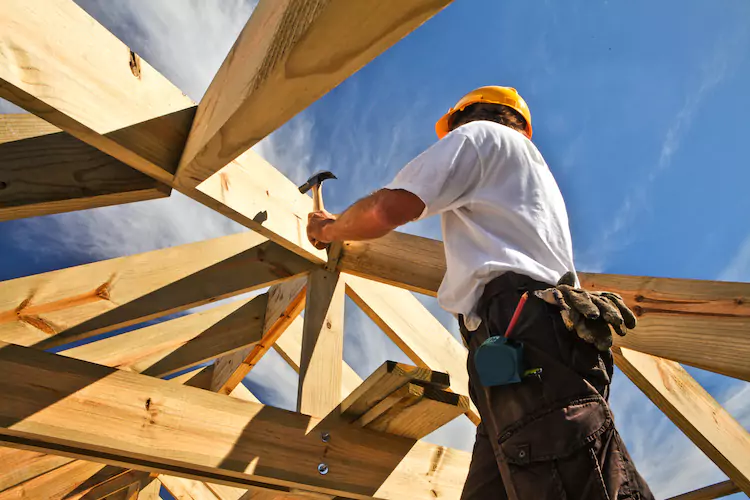 Need Carpenter Insurance? We've Got You Covered
Navigating through carpentry projects involves managing various risks from property damage to workplace accidents. We're here to make that journey safe and secure.
As one of Australia's leading trade insurers with over 20 years of experience, we offer tailored insurance solutions designed for carpenters, ensuring you can focus on your craft with peace of mind.
Benefit from our expertise and let us find the right insurance solution for you. Reach out for a free and instant online quote today. Your security and success are our priority.
What Insurance Does a Carpenter Need?
A carpenter in Australia needs several types of insurance to protect themselves and their business. These include:
Public liability insurance: This type of insurance covers you if you cause damage to someone else's property or injure someone while working. It can also cover legal fees if you are sued for damages.
Tool insurance: This type of insurance covers your tools and equipment against theft, loss, or damage.
Commercial vehicle insurance: This covers any business vehicles you own for accidental damage because of the actions of you or your staff member.
Personal accident insurance: This type of insurance can replace a portion of your income if you cannot work due to injury or illness.
Contract works insurance: This can cover you for risks such as loss or damage to your project due to a storm, fire, or malicious damage from other parties as well as loss or damage to the materials on your work site.
Professional indemnity insurance: This insurance covers the installer in case they are sued by a customer for negligence or errors in their work.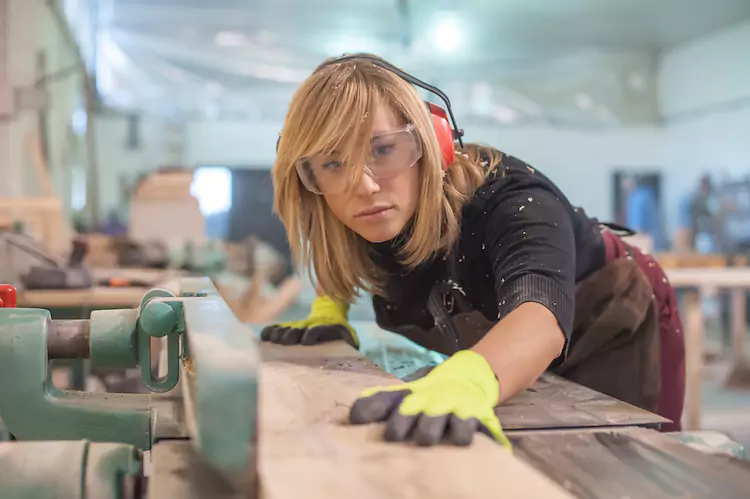 Get Quotes for Your Carpenter Insurance Today!
Award-Winning Trade Insurance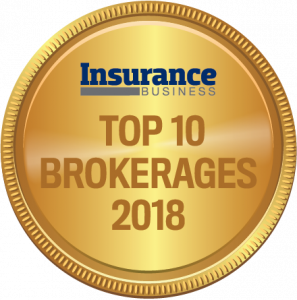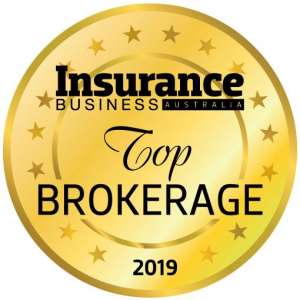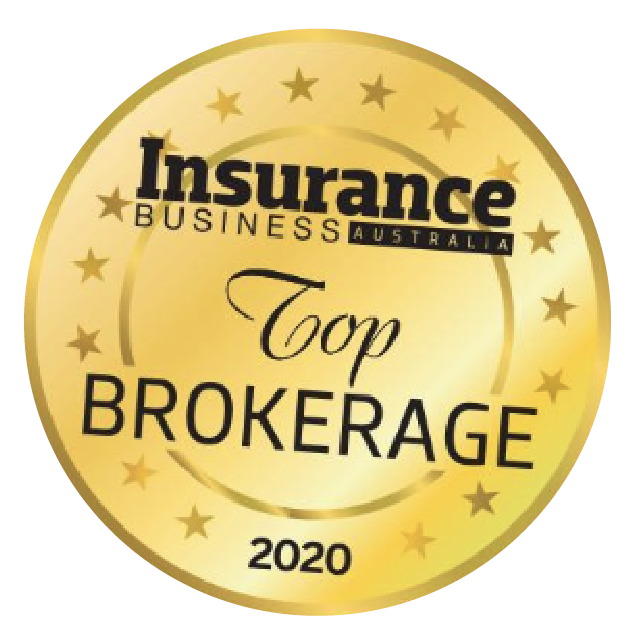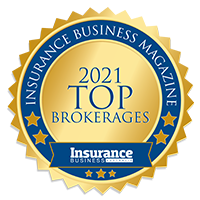 Winner of the Insurance Business Top and Elite Broker in 2013, 2014, 2015, 2016, 2018, 2019, 2020 and 2021.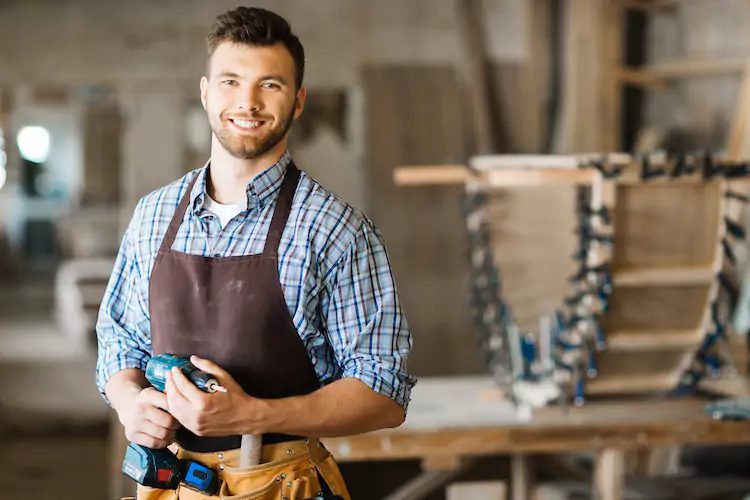 Why Is Public Liability Insurance Important?
Public liability insurance is important for carpenters for several reasons:
Protection against claims: Public liability insurance covers a business against claims made by third parties for property damage or physical injury that may occur during trading. This is important for carpenters as they may be held liable for any damage or injury caused by their  work.
Legal requirements: In Australia, public liability insurance is mandatory for most businesses, including carpenters, depending on what state or territory you are in. Failure to have this insurance can result in fines or legal action.
Peace of mind: Having public liability insurance can give carpenters peace of mind knowing that they are protected against potential claims and lawsuits.
Business continuity: In the event of a claim, public liability insurance can help a carpenter to continue operating by covering the costs of legal fees and compensation payments.
What Does Public Liability Insurance Cover?
What Is Covered?
Compensation costs for personal injury suffered by a third party (e.g. a customer, supplier or member of the public)
Compensation for damage to property owned by a third party due to your negligent business activities
The legal and defence costs associated with a covered claim
Compensation for damage of third-party goods not owned by you that are in your care, custody, or control
Coverage of either $5 million, $10 million, or $20 million
Many public liability policies also provide cover for product liability
What Isn't Covered?
Injuries to your employees
Damage to your own property
Costs of rectifying faulty workmanship or product recall
Professional negligence
Events occurring before or after the policy period
Aircraft products
Asbestos
Liquidated damages
Punitive damages where the insured party acted so badly that extra damages were awarded
Liabilities assumed under contract that the insured would not be liable for at common law
Why is Tools Insurance Important?
Tools insurance is important for carpenters in Australia for several reasons:
Protection of tools and equipment: Tools insurance covers the cost of replacing or repairing tools and equipment that are damaged or stolen while on the job. This is important for carpenters as they often work with expensive and specialised equipment.
Liability protection: You can be held liable for damage or injury caused by their work. Tools insurance can provide liability protection in case of accidents or damage caused by the use of tools and equipment.
Customisable coverage: Tools insurance policies can be customised to fit your needs. This means that companies can choose the level of coverage that is appropriate for your business.
Compliance with regulations: In some cases, tools insurance may be required by law or by the terms of a contract. Having tools insurance can help you comply with these regulations and avoid penalties.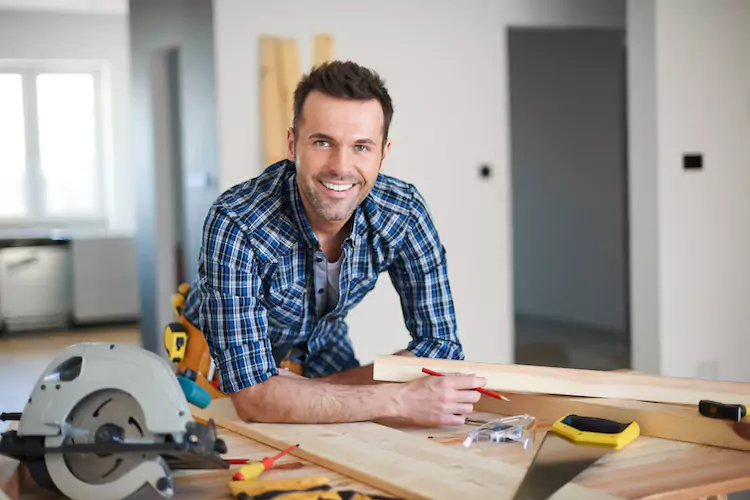 What Does Tools Insurance Cover?
What Is Covered?
Ladders and landscaping equipment
Hand-held power tools such as hand saws, drills, or electric planers
Standard tools like hammers, wrenches, and bolt cutters
Hired tools and portable equipment
What Isn't Covered?
Equipment and machinery that are not portable are typically excluded from tool insurance
Tools that are damaged intentionally to collect insurance money are excluded from any insurance payout
Insurers will not cover tools damaged because of improper use under a tool insurance policy
Tools left unattended may not be covered. Find out the specifics of your policy by speaking with an insurance professional.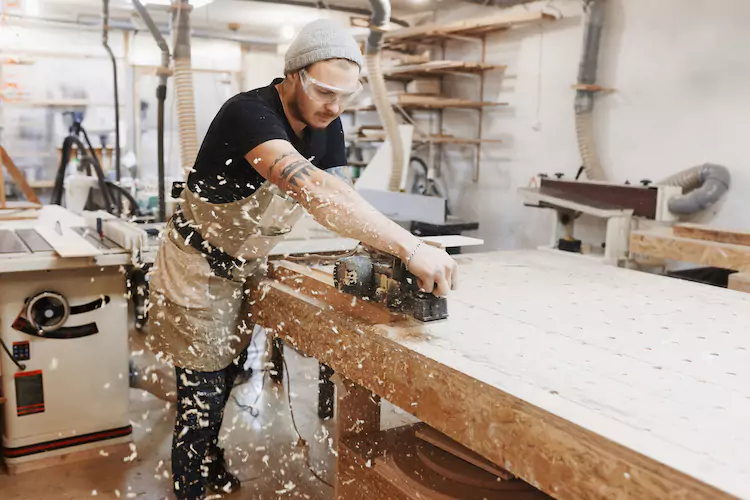 Why Is Professional Indemnity Insurance Important?
Professional indemnity insurance is important for carpenters in Australia for several reasons:
Protection against claims: Professional indemnity insurance provides financial protection in the event of a claim against a carpenter. This can include claims related to professional negligence, errors or omissions, or breach of professional duty.
Legal costs: In the event of a claim, legal costs can quickly add up. Professional indemnity insurance can cover these costs, including the cost of hiring a lawyer and any court fees.
Reputation management: Some professional indemnity insurance policies include cover for public relations expenses. This can help restore a company's reputation in the event of a claim.
Peace of mind: Having professional indemnity insurance can give you peace of mind, knowing that they are protected in the event of a claim. This can help you focus on your work and grow your business.
What Professional Indemnity Insurance Cover?
What Is Covered?
Breaches of duty, including claims from privacy breaches like breaches of confidentiality and fiduciary duty, as well as professional duties that have been overlooked
Damages due to the dishonest and negligent actions of employees
Breaches of trade practices and fair-trading acts
Defamation cases arising out of professional advice or services
Public relations expenses to help protect your business' reputation.
What Isn't Covered?
Illegal acts
Punitive and exemplary damages (when a judge has found a professional to be exceedingly negligent)
Intentional damage, which generally includes any acts, errors or omissions from the insured professional that intended or could reasonably foresee loss, injury or damage caused to a third party
Any claim relating to asbestos
Employee injuries sustained while working or carrying out your business's activities (this would be covered under worker's compensation insurance)
Public liability claims.
Why Is Commercial Vehicle Insurance Important?
Commercial vehicle insurance is important for a carpenter in Australia for several reasons. These include:
Protection for your work vehicle: As a carpenter, you rely on your vehicle to transport tools, equipment, and materials to and from job sites. Commercial vehicle insurance provides coverage for damages to your vehicle, theft, and third-party liability in case of an accident.
Coverage for tools and equipment: A comprehensive commercial vehicle insurance policy can also include coverage for your tools and equipment, protecting them from theft, fire damage, or damage caused in a vehicle collision or rollover

.

Financial protection against liability claims: In the course of your work, you may accidentally cause property damage or bodily injury to a third party. Commercial vehicle insurance can help cover the costs of legal fees, settlements, or judgments resulting from these liability claims

.

Peace of mind and business continuity: Having the right insurance coverage in place ensures that you can continue working and serving your clients even in the face of unexpected events or accidents. It provides peace of mind knowing that you are protected financially and can recover from potential losses.
Compliance with legal requirements: In some states or territories in Australia, it is mandatory for businesses to have commercial vehicle insurance. By having the appropriate insurance coverage, you can avoid potential legal issues and penalties.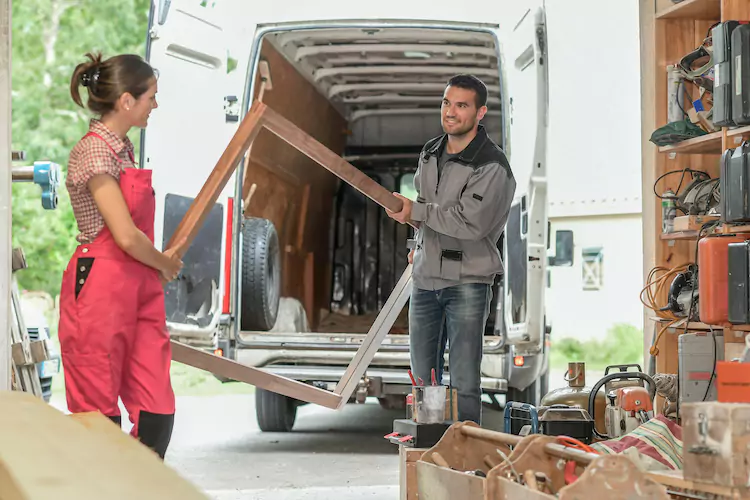 What Does Commercial Vehicle Insurance Cover?
What Is Covered?
Articulated trailers
Caravans
Cranes
Excavators and bobcats
Forklifts
Front end loaders
Graders
Light and heavy rigid movers
Prime movers
Vans and utes
What Isn't Covered?
Pre-existing damage

Inebriated or impaired drivers

Failure to disclose information

Rental vehicles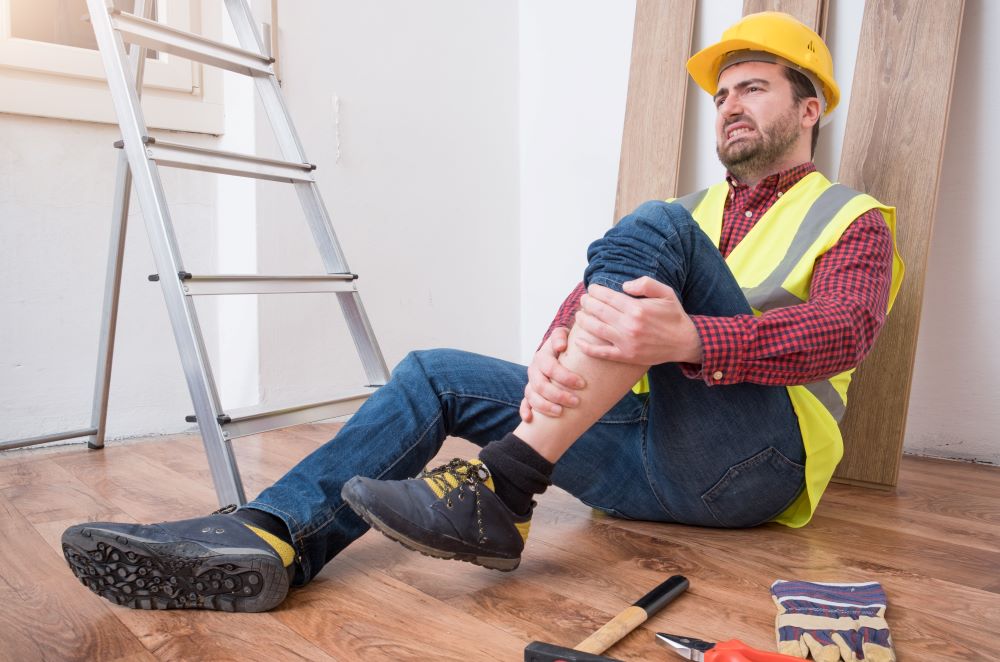 Why Is Personal Accident Insurance Important?
Personal accident insurance is crucial for carpenters in Australia for a range of reasons:
Financial support: Personal accident insurance steps in to provide financial help if you're hit with an unexpected injury. It can offer a steady stream of income or a lump sum payment, ensuring you can manage your bills and living costs even when you're out of action.
Medical expenses: Let's face it – accidents can come with hefty medical bills. This type of insurance can help cover those expenses, from hospital stays to rehab costs, ensuring you get the care you need without the financial headache.
Family security: If you've got people depending on you, this is a big one. Personal accident insurance ensures that your family's financial well-being is taken care of if an accident leaves you unable to work. It's all about making sure your loved ones are okay, no matter what.
Peace of mind: Knowing you've got a financial safety net can take a load off your mind. With personal accident insurance, you can focus on getting back on your feet without the added stress of money worries. It's about making sure that an accident doesn't derail your life or your finances.
What Is Covered?
Accidental injury or death

Loss of income due to temporary or permanent disability

Medical expenses, including hospitalisation, surgery, and rehabilitation

Emergency transportation and accommodation

Home and vehicle modifications to accommodate disabilities

Childcare expenses

Funeral expenses
What Isn't Covered?
Intentional self-injury

Pre-existing medical conditions

Injuries sustained while under the influence of drugs or alcohol

Injuries sustained while participating in certain high-risk activities, such as extreme sports or illegal activities

Injuries sustained while traveling to or from work
Why Is Contract Works Insurance Important?
Contract works insurance is important for carpenters in Australia for a number of compelling reasons:
Risk mitigation: This insurance offers a safety net against unexpected events such as accidents, damages, or theft, ensuring carpenters are not financially burdened when the unforeseen occurs.
Comprehensive coverage: Carpenters benefit from tailored coverage for loss or damage to materials, ongoing works, and tools, particularly crucial in Australia where natural disasters like bushfires and floods are common.
Financial security: It ensures carpenters are financially secure, covering the costs associated with repairs or redoing works, especially vital for small businesses and independent professionals.
Legal compliance: Contract works insurance ensures adherence to legal and contractual obligations, fostering trust amongst clients and avoiding legal complications.
Enhanced credibility: Insured carpenters are deemed more credible and professional, leading to increased trust and business opportunities from prospective clients.
Flexibility: Carpenters can opt for policies customised to their specific projects or annual coverage, offering adaptability and convenience for all scales of operations.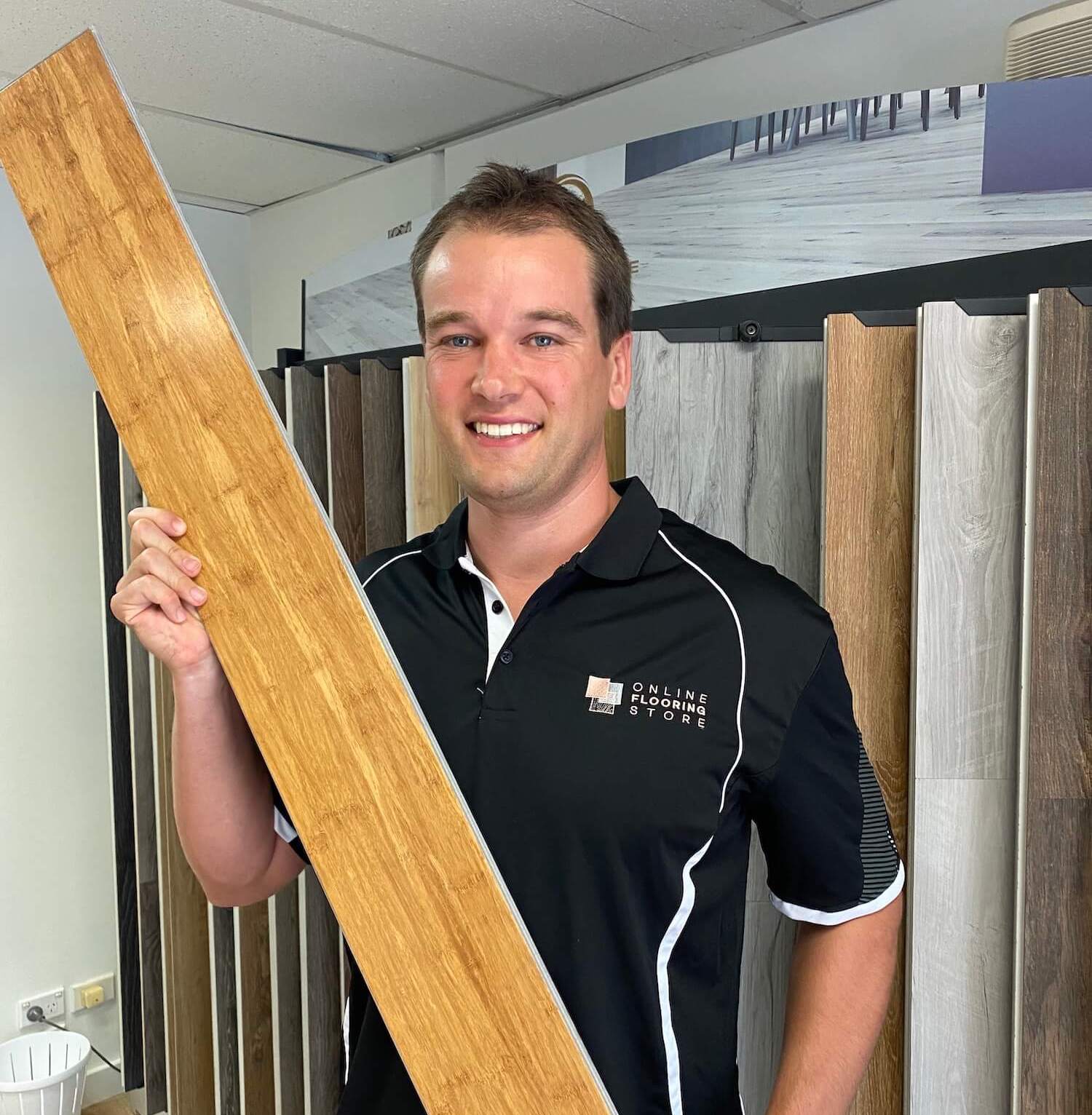 What Is Covered?
Plant, equipment, and tools
Offsite storage
Defects liability period
Debris removal
Shattered glass
Defective product damages
Professional fees
Escalation or variations cost
Search and locate costs
What Isn't Covered?
Excludes costs to rectify defects and faulty workmanship
Doesn't cover losses from project completion delays
Omits damage due to regular wear, rust, corrosion
Often excludes damage to pre-existing structures
Damages from terrorism or war are not covered
Excludes long-term damage from environmental issues
Doesn't cover losses from intentional or reckless acts
Claims surpassing specified policy limits are not covered
Testimonials
You Are in Good Company
Trusted by Tradies All Over Australia.
Ryan was an absolute legend. He sorted my insurance out with no fuss and within a few hours I had my certificate of currency. I'm still waiting on phone calls from other insurance companies. Highly recommended!
Get a Quote Today!
It takes just minutes, get a quote from our friendly team.