As a sole trader, you have a lot on your plate. So, spending your free time sorting out the different types of insurance coverage may not sound very attractive to you. Fortunately, All Trades Cover's expert insurance brokers are dedicated to helping tradies find the right policies at the right price.
What is Public Liability Insurance?
Public liability insurance is a policy in place to protect you and your business if a third party experiences a loss while at your worksite. Because worksites tend to be inherently dangerous, this type of policy will protect you from financial loss if damage to property or injury sustained by another person is incurred as a result of your business activity.
For example:
Tim is a sole trader who creates and installs stained glass windows. If a supplier who was visiting Tim's workshop tripped and seriously cut himself, if Tim was adequately insured it would save him from having to pay for the medical and/or legal defence costs.
Do I Need Public Liability Insurance as a Sole Trader?
If you are a tradesperson and need to go out to a building site or any customer premises, you will need an adequate public liability or third-party liability insurance policy. Additionally, if you own a motor vehicle, a motor vehicle insurance policy will also be necessary for protection and to provide peace of mind.
To learn what other types of insurance that you may need as a sole trader, read our blog on the topic.
What Does a Public Liability Policy Cover?
Compensation costs for the personal injury suffered by a third party, such as a customer, supplier, or member of the public
Damage caused by your business to someone else's property
Legal representation costs associated with a covered claim
Compensation for damage of third-party goods not owned by you which are in your care, custody, or control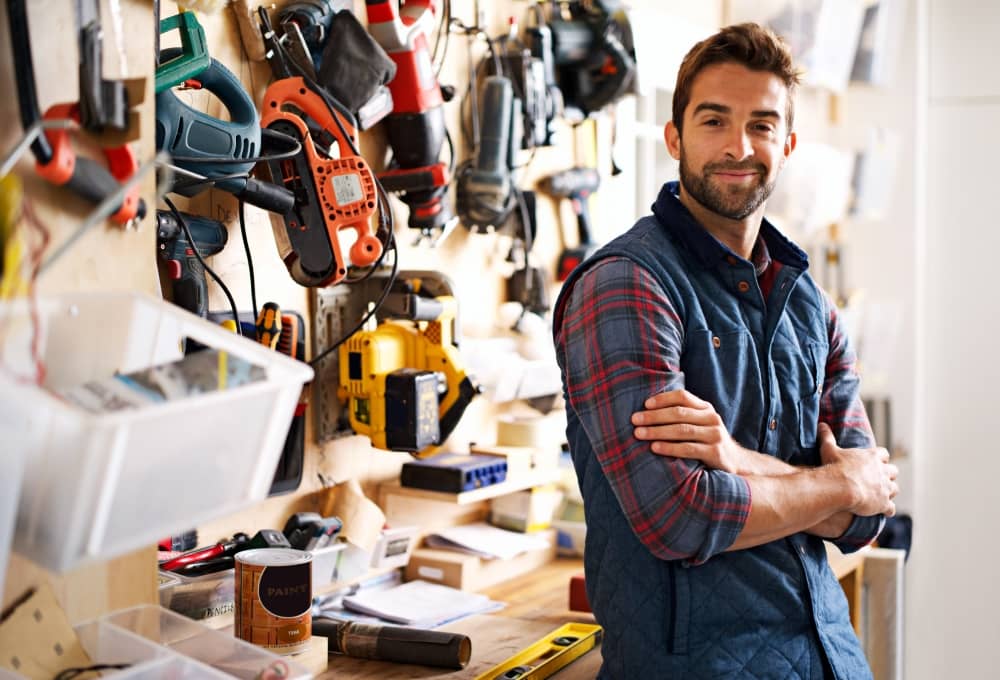 How Much Liability Do Sole Traders Have?
As a sole trader, you have unlimited liability. Essentially, this means that in the event of personal injury suffered by a third party or damage caused by your business to someone else's property, you could be liable for all debts and business expenses.
If you are insured appropriately, your policy can pay for expenses resulting from an incident as well as for legal representation costs if necessary.
Do I Still Need a Public Liability Insurance Policy if I Have Not Made Any Money Yet?
It is in your best interest to make sure you have enough public liability insurance coverage, even if have not made any profit yet.
There is always the possibility that when visiting a customer's premises, an unexpected accident could occur. Many contracting companies will not permit tradies or subbies to work on their jobs unless they carry public liability policies.
Your best option is to sit down with your insurance broker to review your coverage. Be sure to inform your broker and your insurer if you have any changes in your business so that your policy will remain effective and continue to meet your needs.
How Much Will Public Liability Insurance Cost for a Sole Trader?
Because each policy is customised to fit your specific needs, the prices vary. However, there are a few principal factors that impact what you pay.
Your type of work: Some jobs carry a higher risk than others, and your policy will cost more if you are in a profession known as high-risk.
Where you typically work: If you tend to work in areas with higher risks such as mine sites, your public liability policy may cost more.
The amount of liability you want to be covered: Generally, you will be insured for $5 million, $10 million, or $20 million. The higher you are insured, the more expensive your policy is. In some cases, there is more flexibility in the insurance amounts.
We offer affordable, comprehensive cover for over 100 different types of trades. Click here to get an instant quote online.
Additionally, not everyone knows that your public liability insurance coverage can be tax deductible. To understand if you can deduct the payments for your policy from your tax, please consult the Australian Tax Office (ATO) or your registered tax advisor for information relating to your specific, individual coverage.
Getting public liability insurance as a sole trader does not have to be frustrating or confusing. If you have any questions or concerns, you can reach out to our insurance brokers at All Trades Cover. With years of experience helping tradies get insured, we are here to ensure that you are adequately insured at a price that is affordable to you.
Get your instant online quote today.
To learn about other types of insurance that could be useful for you, read our sole trader insurance blog here.