Updated October 31st, 2023
You are always conscientious with your work and make sure that any employees or apprentices follow suit. However, even the best in the business can make a mistake. This is why you should consider professional trade indemnity insurance.
When people think about indemnity insurance, attorneys, IT consultants, or medical professionals usually come to mind. While these professions are known for giving advice, other careers (such as tradies) benefit from professional trade indemnity insurance.
What is Professional Trade Indemnity Insurance?
Professional trade indemnity insurance cover protects you from third-party claims after a financial loss. The loss can be due to errors and omissions, negligence, or a breach of professional duty.
Who Needs Professional Trade Indemnity Insurance?
An indemnity policy is advisable if you are in a profession that requires interacting with clients. Even if you do not charge for specific advice, any offhanded comment that sounds like advice can be called into question should a loss occur.
Those working in the below trades could benefit from professional indemnity insurance:
Many people think that hands-on professions, like the trades, would not need this type of insurance. When you look closely at indemnity insurance, you can see how this type of cover can be important for tradies.
Professional Indemnity Insurance Example
Eric operates a concrete business. After he finishes a new concrete alfresco area, the homeowner asks him how long until it is set. Eric offers his best guess of a couple of hours. Later, he receives a call from the furious homeowner. Even though she waited two hours before letting her schnauzers outside, the concrete was not set, and the dogs ran through the concrete ruining part of the concrete slab as well as getting clumps of concrete in their fur. The dogs must have expensive grooming procedures to remove the concrete, and the alfresco area is unusable. The angry homeowner says they will sue Eric because his advice led to the mishap.
Because Eric has a professional trade indemnity insurance policy, he can avoid an embarrassing and costly legal suit, and the homeowner will get compensation. It can be argued that the homeowner should have used common sense and checked the concrete before allowing the dogs outside. Although Eric did not give specific advice stating for the homeowner to wait two hours before stepping on the concrete, there is a good chance that Eric would lose in a lawsuit. Settling right away is in his best interest.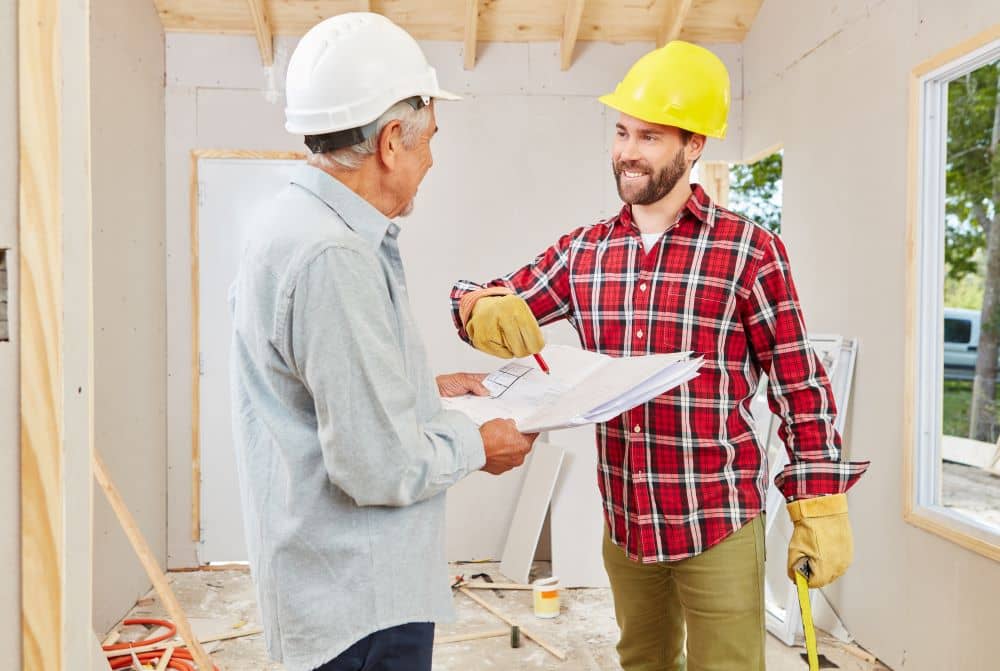 What Does Indemnity Insurance Cover?
A typical policy will have provisions for the following:
Breaches of established trade practices
Defamation cases
Damages caused by negligent actions of employees
Public relations expenses (these are often necessary to rebuild a tarnished reputation)
Breaches of duty including:
Claims from breaches in fiduciary duty

Negligence in performing professional duties
Claims from breaches in confidentiality
Privacy breaches
What Costs Does It Cover?
Damage costs – If you must pay for damages after settling your claim, indemnity insurance will cover the costs
Investigation costs – Typically, an investigation is necessary in indemnity cases
Legal costs – You will want legal representation during an indemnity case
Public relations costs – You may need to rebuild your image and reputation following an indemnity case.
What Does It Not Cover?
Claims relating to asbestos
Intentional damage
Punitive damages when found to be exceedingly negligent
Illegal activity
Employee injuries at work as these are covered under the compulsory worker's compensation insurance
How is Professional Indemnity Insurance Different from Other Business Insurance?
Because there are so many types of insurance policies available for tradies, it is easy to lose track of the services various products cover occasionally.
Conclusion
While many tradies do not think about professional indemnity insurance, you and your company can be at risk. You could face a lawsuit that risks your livelihood if something goes wrong. Something as simple as a passing comment can be misconstrued and used as advice from a professional. To ensure your business has the proper protection, reach out to us. Our skilled professionals will review your coverage and tell you if there are any gaps in your insurance.
**Please Note**
The material presented here is intended for informational purposes only. It is not legally binding advice and should not take the place of an individual consultation with an insurance expert.