If you work in the trades, whether with your own business, as a subbie, or solo, you likely heard how important different types of insurance cover are to protect your business, equipment, and employees. Have you given much thought to cover that will protect you and your livelihood?
No matter how well your business is protected, it is important to consider insurance that will protect you if an unforeseen event prevents you from working.
At All Trades Cover, we receive many questions about income protection insurance and accident/sickness insurance. Because of several similarities, the insurance types are frequently confused, but having the wrong cover could have a terrible outcome.
What is Income Protection Insurance?
An income protection policy pays part of your lost income if you are unable to work because of an illness or injury. Depending on the terms of your policy, you can receive payments up to 85 per cent of your annual wages while you are unable to work. Your policy will list the terms and exclusions, including an explanation of the terms full and partial disability.
How Do I Know if I Need Income Protection Insurance?
If you think you may benefit from an income protection policy, consider the following,
Are you self-employed, or do you run your own business? If either is the case, you likely do not have paid sick leave to fall back on if you are unable to work
Do you have dependents who need your income to survive?
Do you have debts such as a mortgage you must repay?
Can you depend on any family members or friends to help you while you are unable to work?
Do you hold private health insurance that would cover your medical expenses?
Suppose you are reasonably sure that you would be high and dry without any assistance making your repayments or putting food on the table. In that case, you should speak to an insurance specialist and get an honest assessment of your situation and find out if you would benefit from having an income protection policy.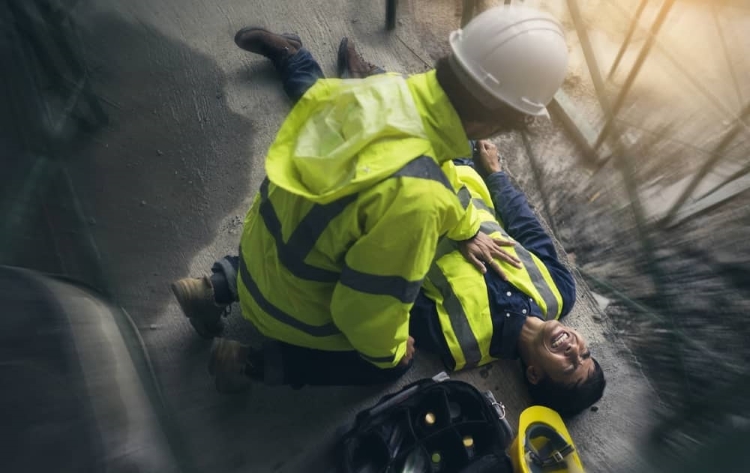 What is Accident/Sickness Insurance?
An accident and sickness insurance policy will provide cash benefits for you when you cannot work due to a covered accident or illness. Typically, this policy will pay you for a specified amount of time, usually up to three to five years. It is also possible to get a lump sum payment in the event of dismemberment or death.
Definition of Key Accident and Sickness Insurance Terms
Waiting Period – The amount of time between when you sign up for accident and sickness insurance and when you can file a claim. Typically, shorter waiting times will cost more.
Benefit Amount – How much you will receive each week while you are unable to work. This amount shall not be more than the amount of money you earn each week
Benefit Period – How long your insurance will continue to pay you. These can vary, and the shorter term will have a lower price. However, you will not be able to protect yourself if you limit the term of the coverage
Coverage Options – Some policies will allow you to opt-out of illness and limit your cover to accident only, accident at work, or accident at work or while commuting to or from work
How Do I Know if I Should Get an Accident and Sickness Insurance Policy?
Generally, an accident and sickness policy can be useful to any employed individual, including,
Small Business Owners
Sole Traders
Full and Part-Time Employees
Contract Workers
Those Who Do Not Qualify for Income Protection Insurance

Are Income Protection Insurance and Accident and Sickness Insurance the Same?
Both types of insurance will provide help if you are unable to work. However, there are several differences between the cover, so do not confuse accident and sickness Insurance with an income protection policy. Here are several points where the two kinds of insurance are different.
Length of Benefit – Income protection cover can extend up to age 65 in some cases. Accident and sickness policies come in well-defined lengths of time. These are usually between one and five years.
Cancellable by Insurer – Income protection cannot be cancelled by the insurer as long as you pay your insurance premiums. The insurance provider can choose not to renew your policy if you have accident and sickness insurance.
Qualifying for Cover – Income protection plans can turn down your request for coverage if they deem you too high of a risk. Accident and sickness insurance do not require medical tests to approve coverage.
Capital Benefits – A standard income protection policy does not include capital benefits for death or if you sustain an injury that makes you unable to work for the rest of your life. However, with accident and sickness coverage, lump-sum payments for death, dismemberment, or permanent disability (capital benefits) are payable to you or your survivors.
Regardless of the trade, you work in, having the correct insurance coverage can make the difference between making it through a difficult time and closing your business.
At All Trades Cover, we specialise in helping tradies like you find the best protection for a competitive rate. Contact us if you would like to know more about income protection, accident/sickness, or any other type of insurance you may need.
** Please Note**
The material presented in this post is for informational use only. It is not legally binding insurance advice and should not replace a one-on-one consultation with an insurance professional.